Our Story
When most people knock on a door, it is to greet family or friends or deliver an anticipated package. For first responders, however, that knock often represents the worst part of their job—notifying parents or family members they'll never again see their child or loved one alive after a needless car crash.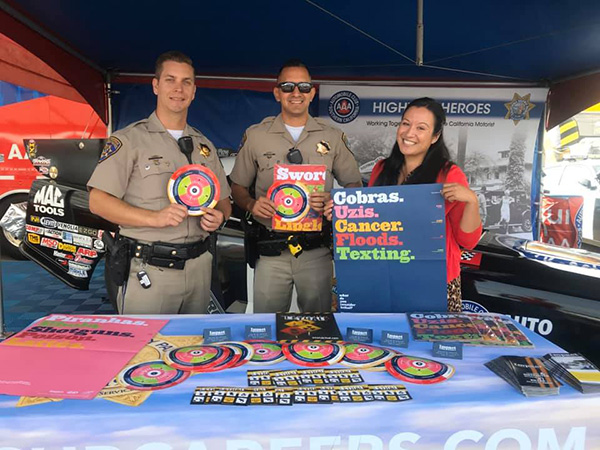 Car crashes affect far more than the first responders, teens, and their families, however. Teammates and friends struggle with the loss, and teachers face an empty desk and wonder about what might have been. To address the widespread and devastating impact of these fatal crashes, Jon Hamm, former CEO for the California Association of Highway Patrolmen (CAHP), together with a long-time partner, California Casualty, and later, the California Teachers Association (CTA) created a powerful intervention designed to alter these grim statistics: The 501 (c)(3) charitable organization now known as Impact Teen Drivers.
Car crashes have been the leading cause of death for American teens for generations. Since 2007, Impact Teen Drivers (ITD) has emerged as a leading non-profit organization dedicated to reversing this pervasive yet 100% preventable crisis. ITD's mission is to develop, promote, and facilitate evidence-based education and strategies to save lives and reduce injuries and fatalities caused by reckless and distracted driving. Ultimately, our vision is to change the culture of driving forever, thereby saving lives not only in this generation of drivers, but also in all future generations of drivers.